May 26, 2016
Pune Ranks 2nd in the Smart Cities Shortlisted cities
Prime Minister Mr. Narendra Modi had appealed all the city corporations in India to participate in the smart cities scheme, out of which 100 cities will be chosen to become Smart Cities in India. Many of the major ones participated in this, and recently the Government published their first list of 20 cities. The list tops Bhuvaneshwar i.e. Capital of Odisha, whereas Pune becomes the second next to Bhuvaneshwar. Other surprise entrants are Solapur, Belgaum & Davangere. But, basically, what's a Smart City?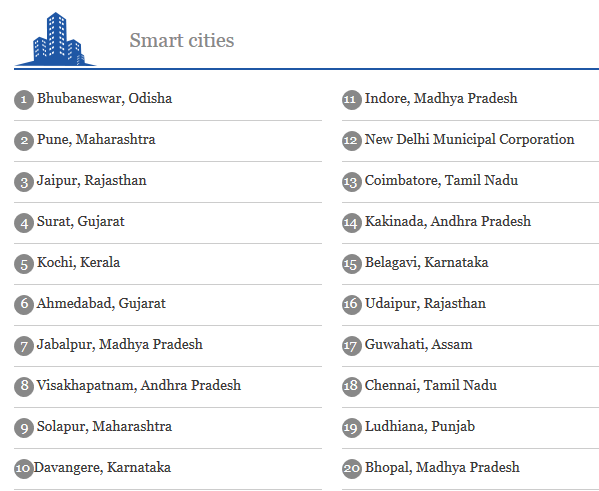 What's a Smart City?
Smart City is basically a design of resources within a certain city limit. It is designed keeping in view to improve the quality of life of the citizens living in it. As the cities start growing more, typical problems like the increasing traffic, security become critical. It does not remain just a task, but a priority to cater to these rising situations using a different, smarter way. There comes the establishment of an 'Information & Communication Technology Solution (ICT)', which is the backbone of the whole Smart City Plan.
"ICT allows city officials to interact directly with the community and the city infrastructure and to tell what is happening in the city, how the city is evolving, and how to enable a better quality of life. Through the use of real-time systems and sensors, data are collected from citizens and objects - then processed in real-time. The information and knowledge gathered are keys to tackling inefficiency."
--- Wikipedia
You can read more about exactly what's ICT & its relevance to a smart city on Wikipedia .
How will that be different than your existing cities?
Let's take a typical case of Pune. Pune is claimed to be one of the fastest growing cities in India, and preferred as well by many to reside & settle in. But, last 1-2 years, the Puneits are not so happy because with faster growth there is a tremendous pressure on the Water System, Traffic & Security as well. So, if we think in respect of a what Pune will become when it becomes "Smart", it will typically have an excellent Transport system , water conservation systems like Rain Water Harvesting systems , Security measures like CCTV monitoring at all major Public places too. In other words, Pune will become a highly "Manageable & Secure" city compared to what it is today.
Let's take an example of the security systems today. Recently many mishaps were recorded about Chain-Snatching by some local goondaas. However, a smart city can't eliminate these tendencies entirely, it will have a real time CCTV camera based system which will record & transmit data in real time , so that a remedial action can be taken immediately, which is not present at all locations today.
The Role of a CCTV based Surveillance system for a smart city
If we observe clearly, the smart city plan always rotates around the word "People's Engagement". And very true, without engaging the people, how your city can be smart? With the growing demand for security, organized traffic, the real time data recording, transfer & monitoring also becomes important. As India has lesser Police Force per citizens, we will always be exposed to this reality. To handle this situation, technology has an answer in form of CCTV systems, from where the real time events can be recorded & acted upon. In a smart city, to interpret the data, it will be essential first there exists the data through recordings. The CCTV fulfils this need very clearly.
As a citizen, how will you be secured?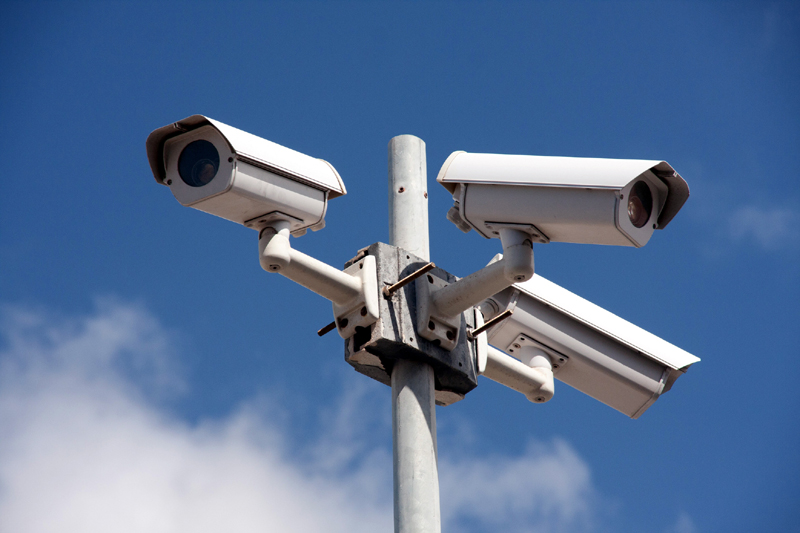 As a citizen, if you come across any incidence like an accident or may be a medical emergency or a social emergency, there will be a Mobile App which will intimate the nearest Police Station or a Hospital; help will be available from there. And if need some investigations, a CCTV system recording will play a very crucial role. It will add security.
Leave a Comment