Managing your work force in an efficient and smart way can significantly improve your business in terms of profit and productivity.One way to ensure you're getting the most from your staff - and to discover better ways to manage your team's working hours - is to integrate an employee time and attendance system into your business.
In addition to monitoring employees working time our system collects attendance information such as absence trends and costs which you can analyse to find better ways to increase productivity - not to mention, reducing administration costs and time.
At Alvis Technologies, we understand the importance of simplified and automated time and attendance software.
Today, our Time Attendance Systems are used by some of the leading organizations, across a wide range of industries; including manufacturing, Transport, retail, health and service centers. We are majorly providing Standalone as well as Web based (Multi Location) Push Data solutions to our esteemed clients.
Alvis Technologies Pvt. Ltd. is committed to your business needs and we have solutions for small businesses to large enterprises. Contact us today to find out how we can help your your business with a Time Attendance system.
Standalone Time Attendance Solution Design :-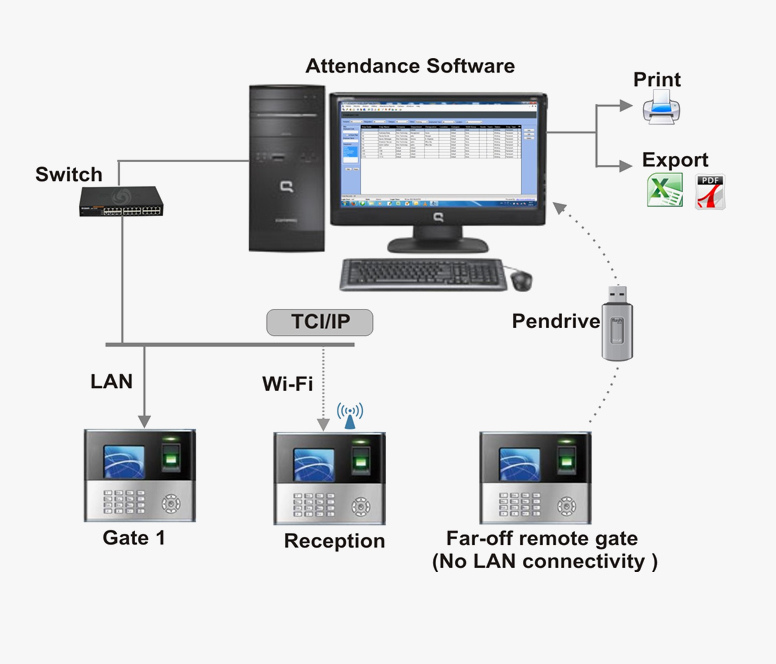 Web Based (Multi location) Attendance System Design :-